According to the latest FreddieMac Quarterly Forecast, mortgage interest rates have fallen to historically low levels this spring and they're projected to remain low. For you home buyers who are ready to purchase, this means there could be a huge incentive waiting around the corner. And for you current homeowners, you can capitalize on the opportunity to sell your home too.
FreddieMac's recent report projected continued lows into 2021, meaning we can expect positive interest rates going forward.
"Going forward, we forecast the 30-year fixed-rate mortgage to remain low, falling to a yearly average of 3.4% in 2020 and 3.2% in 2021."
As a result, ongoing buyer interest is likely to conintue driving the housing market forward. In fact, rates happened to reach an all-time low last week, meaning potential buyers are in the mood to spend:
"While the rebound in the economy is uneven, one segment that is exhibiting strength is the housing market. Purchase demand activity is up over twenty percent from a year ago, the highest since January 2009. Mortgage rates have hit another record low due to declining inflationary pressures, putting many homebuyers in the buying mood. However, it will be difficult to sustain the momentum in demand as unsold inventory was at near record lows coming into the pandemic and it has only dropped since then."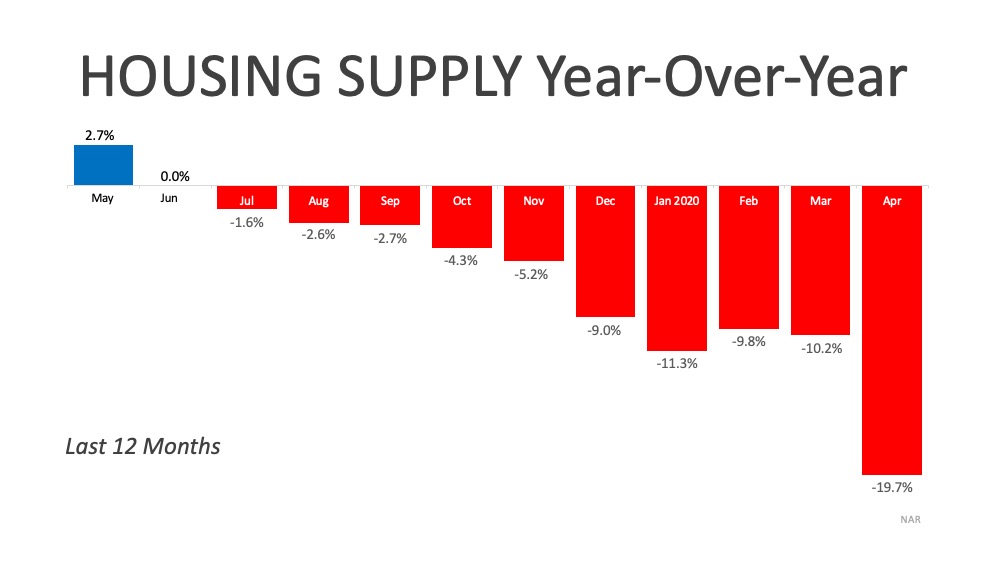 Even though current buyers are ready to purchase, it doesn't mean they can easily do so. Along with low mortgage rate, we are also seeing low availability in houses. It'll be a challenge over the next few years keeping interested home buyers in a purchasing mood if they can't find a home soon.
Can home buyers expect a promising market?
With such low mortgage rates and availability in homes for purchase, you can expect strong competition in the market. One way to gain a step up above everyone else is to get pre-approved now. This will accelerate the process of buying a home for when you find the right one for you. Another way to make this process smooth is by connecting with a trusted real estate agent for your area. This will put you in a position to act fast for when you're ready to make your move.
Can sellers capitalize on the situation?
On the other side of the coin, if you're wanting to sell your home, you may be in luck. Right now there is lots of motivation for buyers to capitalize on those low mortgage rates. Selling now before others do will put your house high on the list for many buyers.
The bottom line
Whether you're looking to sell or buy, there's motivation in the market from both sides.  With mortgage rates hovering at this historic all-time low, can you blame anyone for wanting to cash in on their home of their dreams for the price of their dreams!?
Contact me, Kelly Wilson Prior, today if you're ready to make your move.
If you enjoyed this read, be sure to check out some of our other related blog posts!